The UPGRADE from your bulky and hard-to-use iron helps leave clothes fresh, wrinkle-free and ready to wear in less than a minute.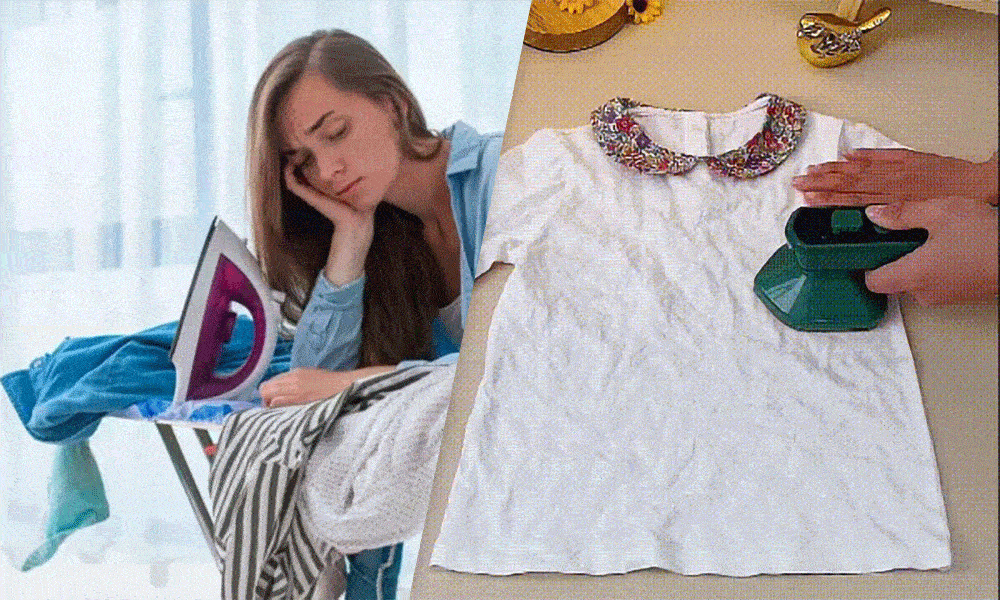 If you're someone who loves to travel but hates dealing with wrinkled clothes, then you've come to the right place.
I don't know about you, but I am very upset about wearing wrinkled clothes on-the-go.
If you're someone who loves to travel, you know how important it is to look your best on your trips. But when you're constantly on the go, it can be challenging to maintain a polished appearance, especially when it comes to your clothing.
Wearing wrinkled clothes can make you feel unhappy and unprofessional, especially if you're attending an important meeting or event.
Of course, I tried using spray, hairdryer that can be found when you are on the trip, you name it, but none of them really helped. I spent thousands of dollars sending my cashmere sweater to dry cleaning.
A visit to a friend's house changed everything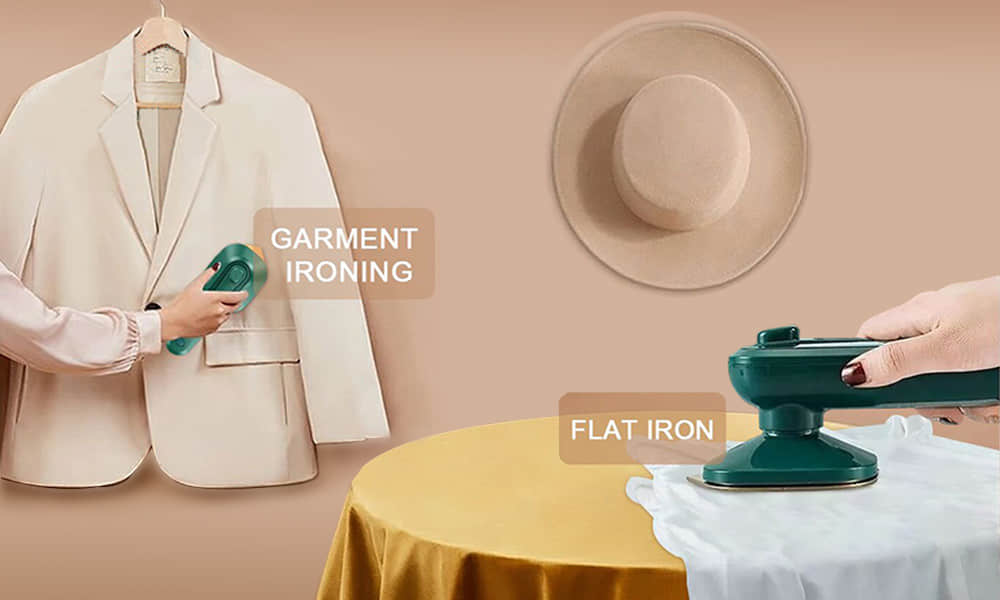 Pamela invited me over to her new apartment, she is a wardrobe supervisor in Hollywood. She often travels around the country preparing outfits for stars.
I told her all about my stories. If only there was a stress-free way to de-wrinkle all my clothes, and end up with my struggles with ironing on the go...
"There's an easier way to get wrinkles out of your clothes. A way that will say goodbye to bulky, heavy irons." She indicated a steamer on her desk.
A lightweight, portable device that you can easily pack in your luggage—we all use it, on set and at home, because it works, and it works fast. It's called PureSteamer.
Pamela then grabbed a wrinkled dress out of a laundry basket and placed it on a hanger. After she filled up the water reservoir and plugged the PureSteamer in, it took less than two minutes before it was heated up and ready to go.
She flipped the switch and watched as gentle puffy clouds of steam rose out of the PureSteamer. The wrinkles are completely gone. It just boggles my mind how well this works. I've never seen my skirt look this good, and it's just fresh off the rack, honestly, I'm so, so impressed. And that's five minutes from unboxing the PureSteamer to having a completely wrinkle-free dress.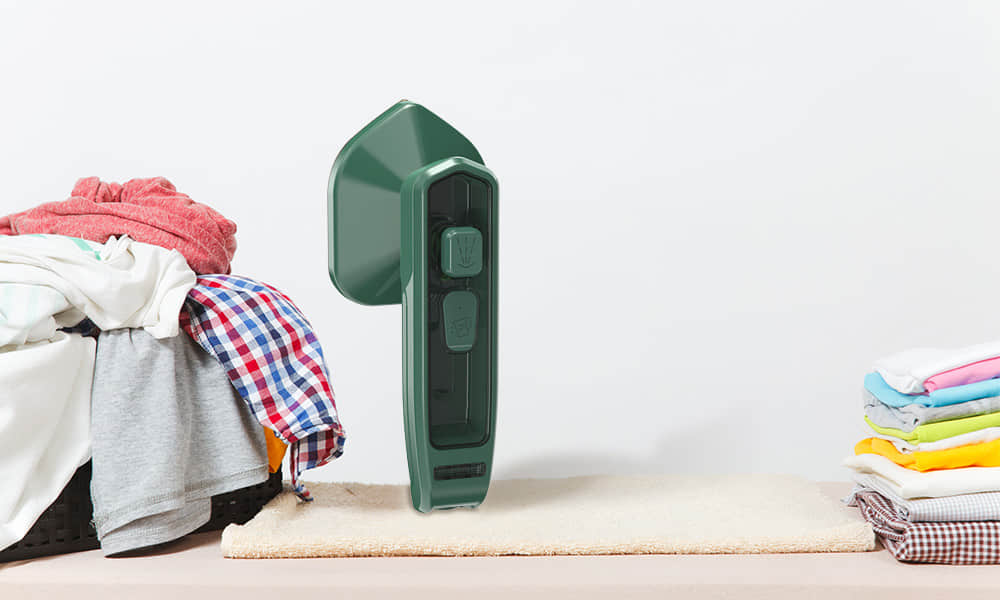 You can't beat results like that. Nothing even comes close!
I have to confess, that I immediately went back on the website and bought 3 more, two as gifts and one for myself!
So... what is it exactly?
PureSteamer is the collision of modern innovation and cutting-edge technology that has resulted in the world's perfect clothes steamer.
With PureSteamer, you can say goodbye to the hassle of traditional ironing, and hello to perfectly pressed clothes every time.
It's a QUICK, SAFE, EFFECTIVE alternative way to ironing, which de-wrinkles clothes of most fabric types, including cotton, polyester blends, rayon, silk, cashmere, etc.
PureSteamer was created with a single goal: to be your travel companion, providing you with a quick and easy solution to get rid of wrinkles on your clothes. So you can enjoy your clothes the way they are meant to be worn without rolling the dice with an iron, as well as enjoy the process of your garment or fabric getting smoothed out.
The best part of the PureSteamer, aside from it gets your clothes ready easily, is how portable it is. Now you can get a peace of mind and be able to always look your best, no matter where you go or how little time to get ready.
Whether you're on a business trip, a weekend getaway, or an extended vacation, PureSteamer is the perfect solution for keeping your clothes wrinkle-free and looking great.
What's behind this ironing breakthrough?
The PureSteamer is designed to gently smooth out your dresses, skirts, nightgowns, jackets, shirts, pants and other items with elegant waves of steam that relax virtually any garment or fabric to its natural wrinkle-free state.
Thanks to its electronic pump system, Heated steam pipes out of the device to send wrinkle-busting waves into your garments—without ever touching them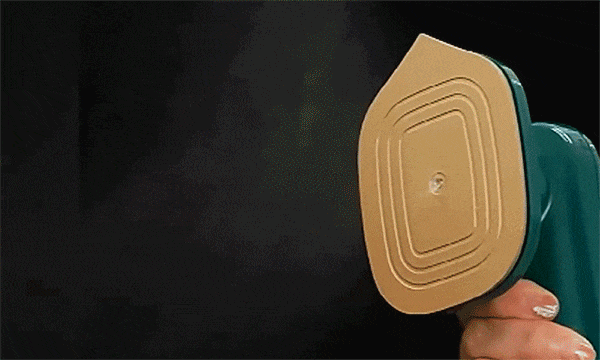 Unlike irons, the ultra-fine mist from the steamer does not wear out your cloth, in fact, it actually reduces the chances of damaging even delicate fabrics like silk or cashmere. PureSteamer works wonders on pillows, drapes, large fabrics and other miscellaneous household items, too!
Using the PureSteamer was intuitive, easy, and FAST!
You simply need to fill it with ordinary tap water.
Once turned on, PureSteamer reaches its highest temperature in 2 minutes. The large steam vents provide a powerful and smooth fine flow of steam 20-22g/min for 10 minutes, without any drip left behind.
And in just a few seconds, you can instantly see your clothes broadcasting a vibrant aura that screams fresh off the rack!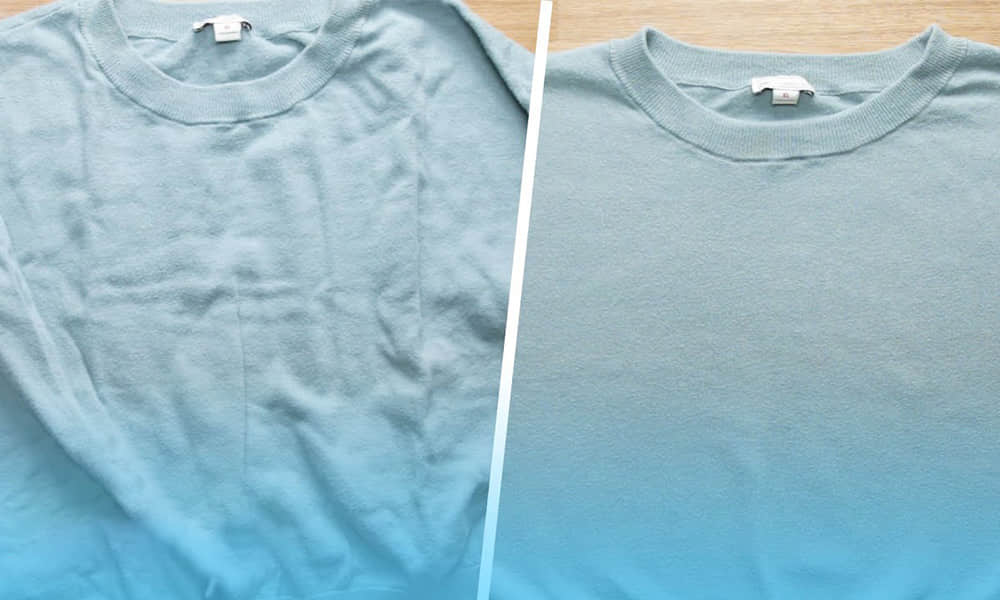 What makes PureSteamer so extraordinary?
PureSteamer isn't just an easy way to eliminate wrinkles on your clothes. It's also…
✅ Quick, easy alternative to dry-cleaning and ironing.
✅ Innovative 360° mist nozzle is drip-free, no water spots left behind.
✅ More efficient titanium plate, won't cause any rusty or burnt stain.
✅ Dry and wet dual usage.
✅ Lightweight, compact and perfect to use on-the-go.
✅ Not only smooths out clothes but also removes dirt from different types of fabrics.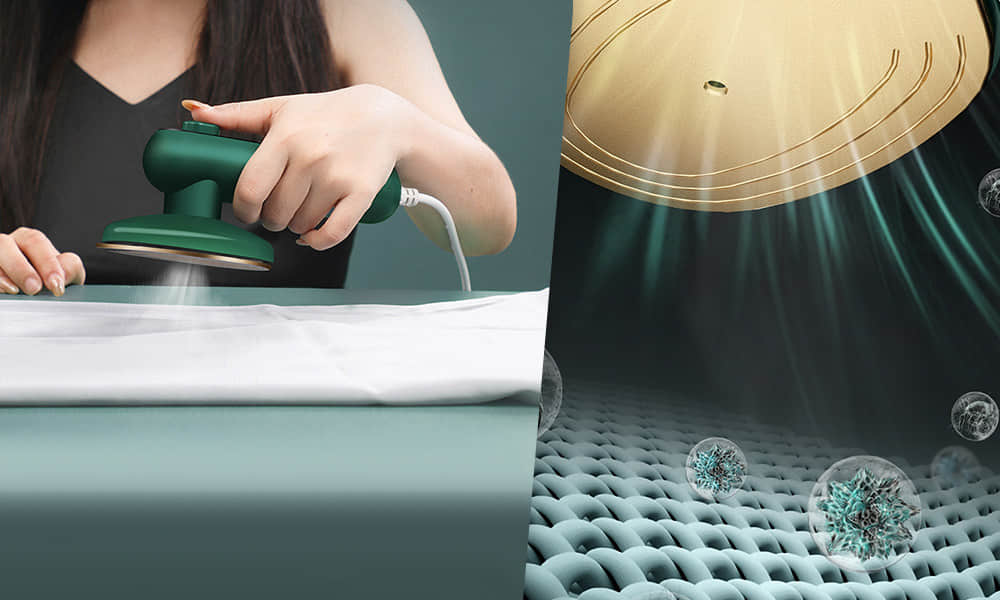 I have been using my PureSteamer just about every day, and I've been up and down the west coast twice since the purchase. I am happy to say that I can say goodbye to the hassle of ironing or finding a local laundry service on the go. I don't even have to budget in time for getting my clothes ready.
98% of its customers recommend it to their friends
Why Is It Discounted Right Now?
PureSteamer is investing big in their first time buyers by offering a big discount of 50% OFF, where you can get yours for just $44.99.
By offering such a big discount, they know once people try their Steamer they will get a lot of positive reviews and free social media attention! The best advertising is happy customers, word-of-mouth! A jaw-dropping offer that will not last long.
Just be aware they will go back to full price after this promotion ends.
Should I Buy Now Or Wait?
This portable steamer is designed to make your travels more convenient. With PureSteamer, you can easily and quickly remove wrinkles from your clothes, no matter where you are.
So, if you're looking for a travel essential that will make your life easier and your trips more enjoyable, PureSteamer is the perfect solution.
Here's a tip: Know anyone who needs this product? This product makes for the perfect gift and will save whoever receives it a lot of money, time and frustration.
The time to buy this amazing humidifier is now. This discount won't last long and it's selling like crazy.