Revolutionary Jelly Strips to Support The Breast
FORLEST is establishing an entirely new category with our exclusive patent rights, a revolutionary technology called Jelly Gel™- A new species between wired and wireless. A super flexible gel, we call it "JELLY."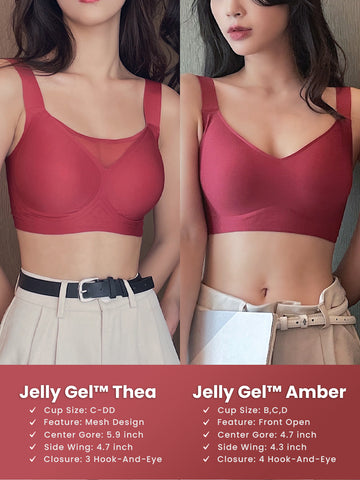 Difference Between Thea And Amber
Thea is suitable for cup size C to DD. with mesh design and wide shoulder straps and wings, it provides more coverage for your big boobs. Amber is suitable for women whose cup is B to D and perfect for wearing dresses with a V-neck line.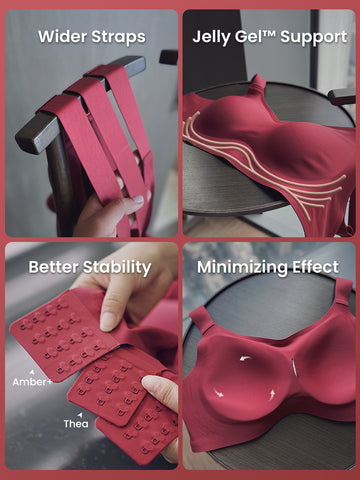 Seamless Design and Comfortable Fabric
This Supportive Seamless Jelly Gel Bra is made of durable, ice-silk fabric that embraces your body well. Features neoprene paddings that enhance your bust-line while remaining super lightweight and breathable. The seamless design is suitable to wear under the T-shirt, working blouse, and dress.